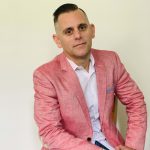 Nicholas Shrouder
REALTOR ®
A little about me
Born and raised in Florida, Nicholas Shrouder has had heavy involvement in the real estate industry long before holding the title of REALTOR. After high school, Nicholas attended High Point University in North Carolina, with full intention of returning 'home' after receiving his higher education.
Nicholas began a career in real estate having bought and sold dozens of homes in his twenties, while being a successful real estate investor and even still today owns rental property. Nicholas is active with the area music scenes and is also an avid outdoorsman by way of boating, spending time on the numerous bodies of water all over our great state. Nicholas is committed to assisting sellers by applying innovated tools and tactics to create maximum exposure, while showing prospective buyers all the best that Central Florida has to offer.
Our clients are awesome
"Justin and Nick were absolutely amazing to work with! They were professional, punctual, and had wond
…
Read More
erful communication skills. We were confident knowing that Nick and Justin were handling everything; even when my fiance and I were unable to attend meetings or speak with the listing agent ourselves. We are so thankful for all of their dedication and hard work, and would highly recommend them to anyone!"
Read Less
"Nicholas and Justin were amazing. They made being a first-time buyer easy. They answered all my and
…
Read More
my wife's questions. No matter day or time of call it was answered. Went above and beyond to find our house, driving sometimes across the state to look at multiple houses. Recommend them to everybody. And will definitely be using them in the future. Thank you guys for everything."
Read Less