Most people picture thrills, coasters and huge crowds when they think about Central Florida. This little slice of family-friendly paradise in Orange and Osceola County is famously the home of Walt Disney World, Universal Studios and close to a dozen more theme parks. However, few people know that the Theme Park Capital of the World is actually one of the most beautiful places to live in the country. Is a move to Central Florida in your future? Check out the 11 things you need to know before you consider a big move!
1) It's More Than Just a Resort Town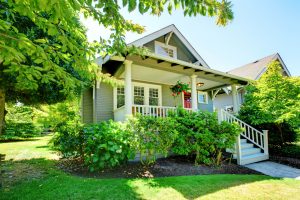 The resort industry definitely plays a big role in creating this city's identity. However, fun parks and expansive resorts don't make up the whole story. This is also a pretty great place to call home. In fact, things get downright quaint as you explore leafy neighborhoods full of eclectic homes with cozy front porches.
The city even has a proper downtown full of businesses that have nothing to do with roller coasters or mouse ears. This city was actually a Southern cow town before Disney moved in. You can still feel that small-town vibe when you drive around town.
2) There's Public Transportation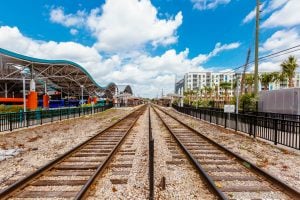 Anyone relocating from the Northeast or Northwest will be pleasantly surprised to learn that this little pocket of the Sun Belt actually offers options for public transportation. The SunRail is a fully modern commuter rail service that was introduced in 2014. In addition, Lynx buses can help you to get around.
3) There's Great Shopping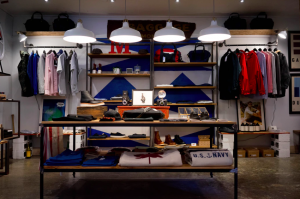 This slice of Orange County offers shopping, shopping, and more shopping! The Florida Mall is a huge mall that offers anchor stores and more than 250 retailers. The Mall at Millenia is the area's upscale shopping spot. You'll find retailers like Neiman Marcus, Bloomingdale's, Macy's and IKEA at this premium mall. What's more, bargain hunters can rejoice upon discovering premium outlets featuring more than 180 retailers!
4) Sports Are Big Here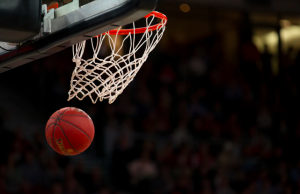 It's easy to feel a sense of pride about this city if you're a sports fan. The city has an NBA team and MLS team. What's more, Camping World Stadium hosts the Citrus Bowl, the Russell Athletic Bowl and the Cure Bowl each year.
5) Getting to and From the City Is Easy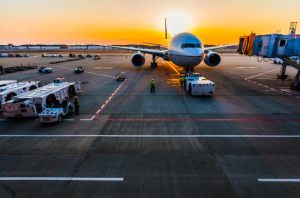 Welcoming friends and family from around the country is a breeze when you live here. Orlando International Airport and Orlando Sanford International Airport both offer tons of route options. In addition, there is Amtrak service. 
6) Thunderstorm Weather Is a Thing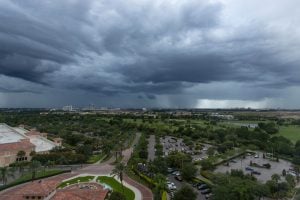 Many transplants from other parts of the country are surprised to learn about Orange and Osceola County's thunderstorm weather. Rain with lightning rolls in just about every afternoon in the summer between the hours of 3 p.m. and 6 p.m. Most storms last for just 10 minutes.
7) There Are Many Career Opportunities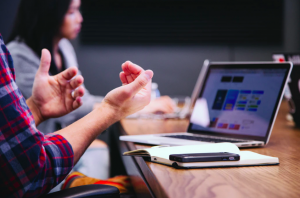 It's easy to assume that everyone who lives here works in the leisure industry. However, the reality is that this area serves as the headquarters for tons of companies in the worlds of tech, engineering, finance, broadcasting and more. There are also many local businesses that support the huge theme parks and entertainment dynasties that call this sunny corner of the country home. Of course, this is a really amazing place to be if you have a career that's focused on entertainment or hospitality. 
8) You'll Still Get Plenty of Culture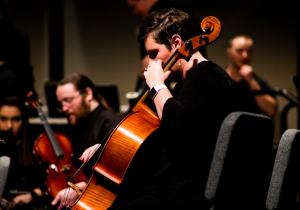 It can be easy to assume that the Theme Park Capital of the World would be devoid of culture beyond theme parks. The truth is that the city has a thriving arts scene. In fact, there is a local symphony, ballet company, and opera series.
9) Higher Education Is Easy to Find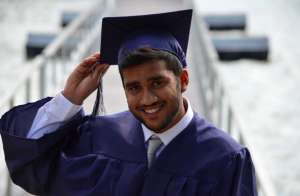 Central Florida will always be famous for being a resort town. However, you may have overlooked the fact that it's also a college town. The campus of the University of Central Florida is nestled just beyond the coasters and water parks. This school is actually one of the country's largest universities.
10) People Are Really Friendly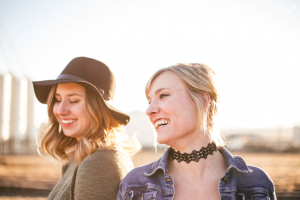 Doing a big-city detox is easy here. It can feel like everyone is in a good mood around town. In fact, visitors and transplants are pretty surprised to discover that other people will happily wave them into parking spots or pass smiles along in the grocery line. 
11) Making the Move to One of America's Best Cities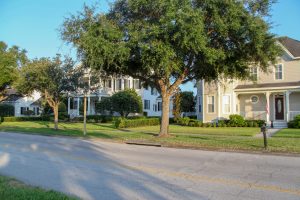 Perfect weather, robust career opportunities and good quality of life are all enticing more and more people to make the move to the Sun Belt. Discovering the right home in the right neighborhood doesn't have to be overwhelming if you have a team like Nicholas and Justin Shrouder working with you every step of the way. Many people find homes that open up the cozy, small-town side of this sunny city with help from The Shrouder Brothers.