Spring is the perfect season to perk up the interior of your home. Long considered the time of year for rebirth and renewal, spring also gives you the opportunity to brighten and enliven your surroundings after a cold winter. Usher in the new season by giving your home a spring makeover with the following tips and ideas. 
1. Get Creative With Colors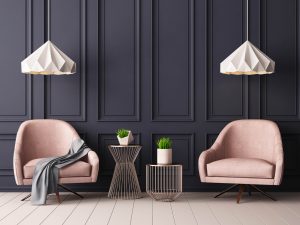 Spring is the perfect time to embrace the bright, vibrant hues of the natural outdoors. Dark colors that felt cozy during the winter can seem cluttered in the spring, so replace them with pastels and primary colors that resemble flowers and sunshine. You can brighten the room with a vivid statement rug, patterned accent pillows, or even bowls of fresh fruit. Combining colors that already coexist in nature (such as spring green, daffodil yellow, and cornflower blue) is a perfect way to create a coherent room.
2. Flaunt Fresh-Cut Flowers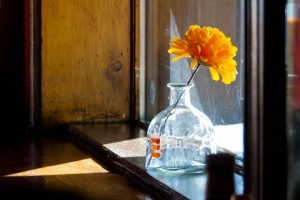 Few things announce spring better than the floral scent and heavenly hues of fresh-cut flowers. Flowers can enliven surfaces ranging from the tabletops used for entertaining to your bedside dresser or windowsill. If you have invested in a backyard garden, seasonal blooms are a lively way to reward yourself for weeks of dedicated care. For those of us with not quite a green thumb, purchasing small flower arrangements from a local florist can have the same effect. Try choosing your favorite bloom in a variety of colors (such as variegated tulips) and then accessorize with white vases and fresh greenery.
3. Lighten Up Your Linens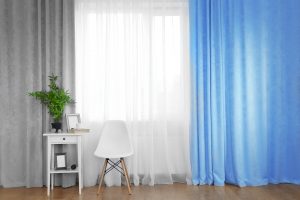 Time to put away the heavy tablecloths, curtains, throws, and quilts used for cold winter months. Fabrics like wool, faux fur, and cable knits are unsuitable for springtime. Instead, choose lightweight fabrics like silk, lace, or billowy cotton. This also goes for bedding, furniture slipcovers, and any window treatments. For example, replace the heavy woolen draperies (that blocked out cold during the winter) with breezy curtain panels to let in the sunshine. 
4. Make the Most of Mirrors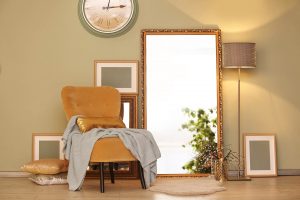 Illuminate forgotten nooks, corners, and corridors with the magic of decorative mirrors. While spring is certainly the season for lounging on the yard or porch, you can also use a light-reflecting mirror to bring the blue skies indoors. Try a full-length mirror positioned near a window to reflect your growing garden, or install a pair of wall mirrors to liven up your entryway. When choosing your mirrors, consider replacing the ordinary mirror frame with silver, cloud white, or bohemian border to instantly update the mood of the room. 
5. Swap Out the Lampshades and Spare Pillowcases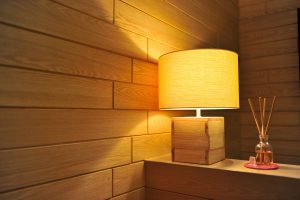 If you want to update a room without spending a lot of money on new furniture, changing out the lampshades on table lamps, floor lamps, and wall sconces is an easy and effective way to do it. Spare lampshades come in a range of colors and sizes, making it a fun project to find the pattern to match your spring theme. Similarly, you can also swap out the cases on your favorite accent pillows using an assortment of mix-and-match patterns and colors. And instead of upholstering an entire furniture set, consider jazzing up a single piece to match spruced up shades and pillowcases. For example, use a hyacinth-violet cover over a favorite sitting room chair, or purchase a new headboard cover to brighten the centerpiece of your bedroom.
6. Freshen Your Foyer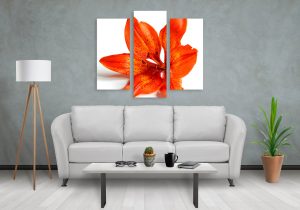 Since the entryway is the first area guests see when they come into your home, you should not underestimate the importance of freshening up your foyer. In fact, the foyer is the perfect opportunity to set a cheerful tone for the rest of your home. Statement pieces like standing floor lamps, vanity mirrors, a healthy green plant, or bright white furniture can rejuvenate the appearance of your foyer. Animated pops of color like Mediterranean blue, lemon yellow, or spring green are great choices for key trays and other accent pieces. You can also use framed artwork and vases of seasonal flowers to complete your entryway look.
7. Perk Up the Powder Room
Springtime is the perfect chance to transform your powder room into an indoor oasis. Seasonal colors like carnation pink, lilac, and lavender complement restrooms and lavatories. Place vases or baskets of the actual flowers on your countertops to match the color scheme, or purchase individual soaps and potpourri of the same variety. Large wall mirrors, framed artwork, and bright white terry cloths are other ways to accessorize your powder room. If you would like to experiment with seasonal wallpaper, a powder room is small enough to make a bold choice without embarking on a project that takes all year.
Spring is rightfully the season for landscaping the yard or enjoying the garden. But by applying the provided hacks, you can take indoor spring cleaning to the next level and reap the results of an upgraded home.