Are you looking for something to do this weekend? A few miles from your home, you can find beautiful lakes and springs. You will find hours of entertainment at these popular destinations. Plan your next weekend getaway with this guide of popular lakes and springs.
Lake Rousseau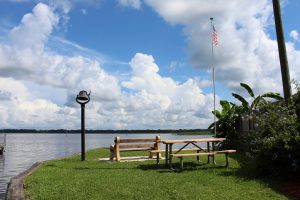 Location: Citrus County
Lake Rousseau is a paradise for anglers. An abundance of cypress trees surrounds this large lake. Enjoy a day of relaxing and catching catfish. At the end of the day, your boat might be filled with bluegill fish and black crappie. Explore the lake in a boat, canoe or kayak. Watercraft can be rented during office hours. Everything must be returned before the office closes. To learn more about renting a watercraft, call 352-795-6336.
Lake Kissimmee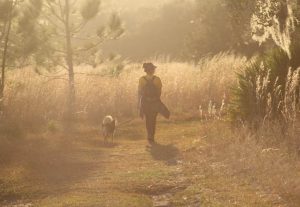 Location: Osceola County
Are you looking for fresh bass? Lake Kissimmee is known for its large quantity of bass. This lake is a popular destination for fishing tournaments. When you need a break from fishing, you can learn about the Florida cowboys. The popular attraction is a great way to learn about daily life in the 18th century.
Lake Conway, Orlando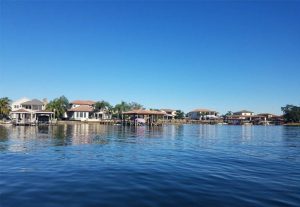 Location: Orange County
This party lake is the perfect destination for a weekend vacation. The lake has multiple shorelines. Nevertheless, you should be prepared to navigate your way around watercraft and tubers. This lake has plenty of space for water activities and large boats. Explore the water on an illuminated paddleboard. For less than $100, you can take a guided tour at Lake Life Paddle. Call 407-300-8781 for updates about the weekly events schedule.
Weeki Wachee Springs State Park, Spring Hill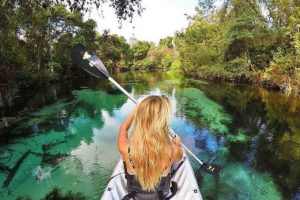 Location: Hernando County
This beautiful state park has wildlife and gorgeous scenery. Get in a canoe, and you will see bald eagles. Your family will love the mermaid shows. Your kids will always have something to do at the adventurous camps.
Three Sisters Springs, Crystal River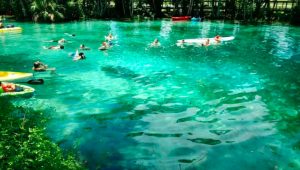 Location: Citrus County
In the winter, these springs are a refuge for manatees. To swim in these emerald waters, you must arrive through the waterways. You can swim from sunrise until sunset. You can view the manatees from the boardwalk, or you can take a guided paddle tour. The trolley leaves the Three Sisters Springs Center every 30 minutes. Call 352-586-1170 to learn more about the trolley tours.
Rainbow Springs Park, Donnell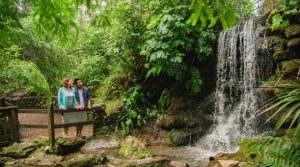 Location: Marion County
This historic park has impressive waterfalls. Paddle down the river, and you might see a deer. Floral gardens and cypress trees are everywhere in Rainbow Springs State Park. Archaeologists have discovered artifacts from 10,000 years ago at this popular destination.
Silver Glen Spring Recreation Area, Silver Springs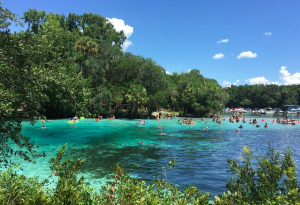 Location: Marion County
This archaeological site is brimming with lush foliage. You will find a mix of saltwater and freshwater fish. It is perfect for canoeing, and you can explore the ancient home of the Timucua Indians.
Juniper Springs Recreation Area, Silver Springs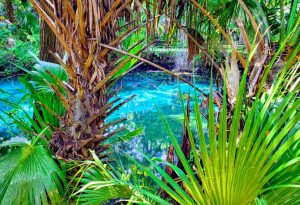 Location: Marion County
Juniper Springs is surrounded by a scenic forest, swamps and emerald waters. You can enjoy a scenic adventure in a canoe. When you are ready for lunch, you can have a picnic next to the picturesque scenery.
Salt Springs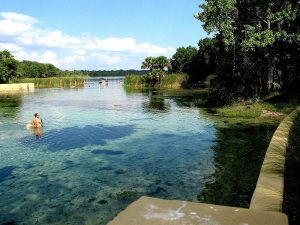 Location: Marion County
Early settlers used Salt Springs for medicinal purposes. The water has a high concentration of minerals. Salt Springs will give you easy access to the second largest lake in Florida. Lake George is great for fishing, and the area has a large campground.
You are probably wondering, Is the Water Safe?
Exotic animals are common in lakes and springs. Alligators live in brackish water. Always be aware of your surroundings when you are in the water. Pay attention to the designated swimming areas. Restricted areas may have large alligators. If you are frightened by an alligator, contact 1-866-392-4286.
If you need some suggestions or want more ideas for fun things to do in Central Florida, give us a call. I'd love to help you out!